We often hear about automotive enthusiasts' conquest for the proverbial "streets." Someone or something is perpetually pursuing the "King of the Street" title in some shape or form. Maybe they are sweeping the streets… or something like that. Of course this makes sense -- most cars spend their entire lives confined to the questionably-maintained stretches of tarmac our government has most kindly supplied us with.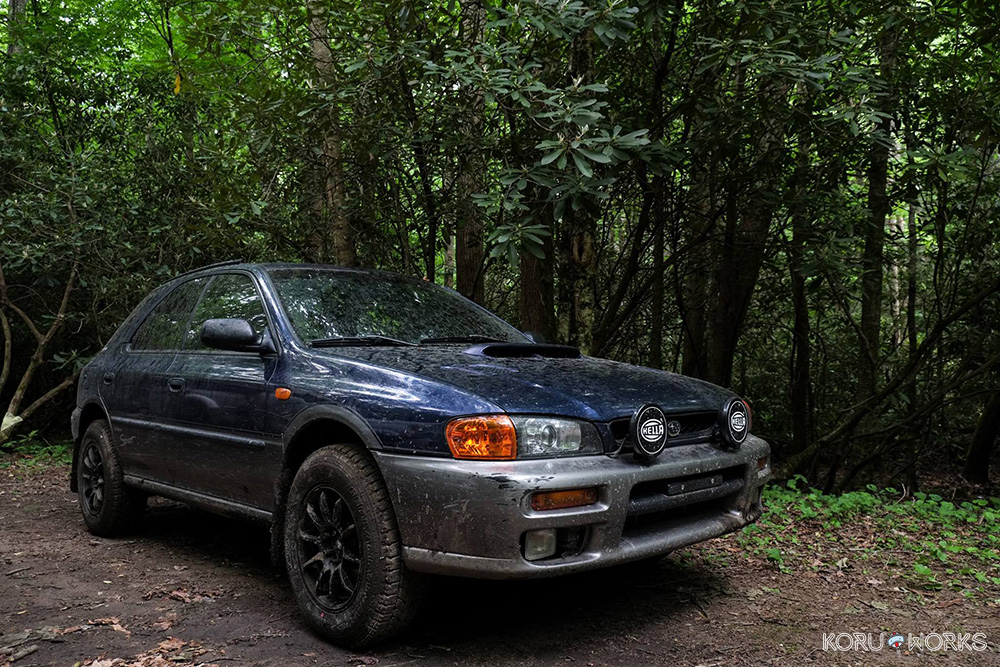 However, there are those adventurous souls that are compelled to explore beyond the asphalt. The automobile encapsulates our passion for pursuing freedom. The car (or truck) allows us the freedom to go where we would like to. It is no surprise that many car guys and gals are also interested in other forms of exploration such as hiking or cycling. Carlos, or "Panda," is one of those adventurous enthusiasts.
Now, hiking or camping doesn't always begin where the smooth asphalt ends; often we must drive a bit before we walk a bit. Enter Panda's '97 Subaru Outback Sport wagon. His passion for exploration called for a vehicle suited to his needs. He could have bought a truck but that wouldn't have been nearly as cool. The obvious choice was a Subaru. Despite the WRC heritage of the brand, the road-borne life of many Subarus has led them in the same direction as many other enthusiast cars: lowered with increased-diameter wheels and so on. However, that direction simply would not suit Panda's purpose. Don't bring a knife to a gunfight? Don't bring a thin sidewall to a trail.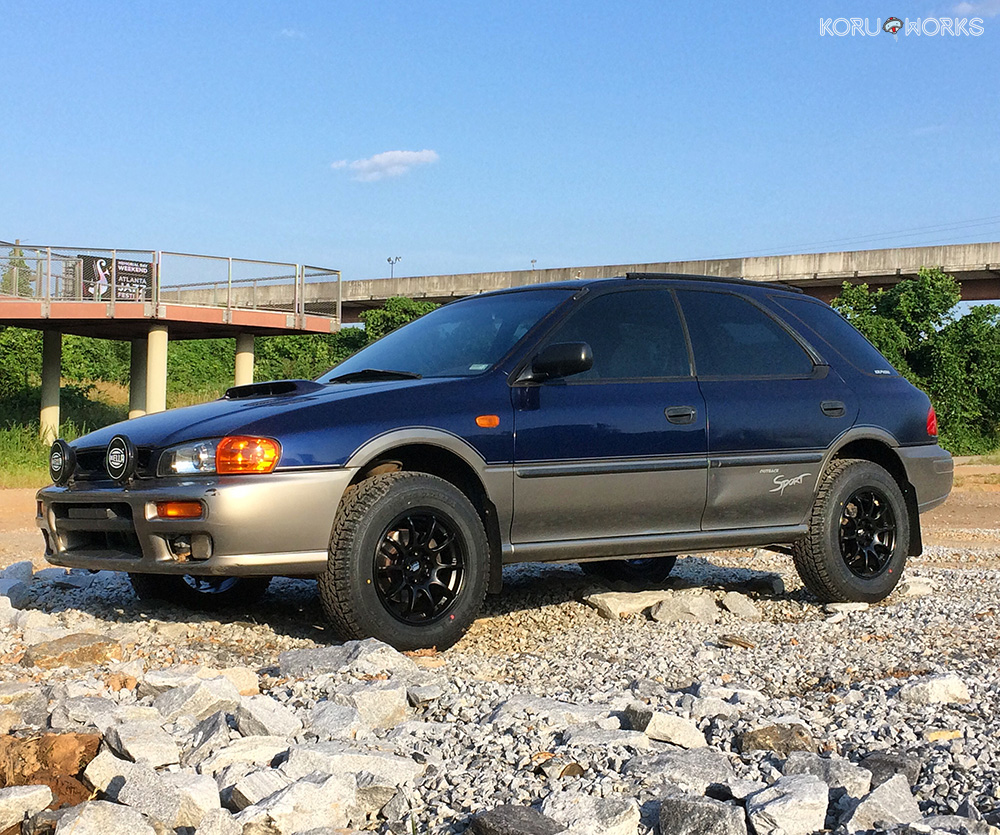 This Outback Sport is a 5-speed model for maximum smiles and utility. Un-equal length headers and a custom low-profile exhaust (for ground clearance) significantly augment the responsiveness of the naturally-aspirated EJ22. Subaru Forester shocks and springs (commonly used for this purpose) increase ground clearance and capability. MST MT12 wheels shod with Yokohama Geolandar tires provide enough traction to get to the destination, while throwing stones at the necessary RallyArmor flaps. Hella Black Magic lights illuminate the road (err... path?) ahead. This isn't a race car; a full audio system ensures an enjoyable trip.
Whether it's King of the Streets or King of the Trail our cars can get us there. This simple build serves a simple purpose – get to where the fun is. Of course, this Suby also ensures getting there is a blast as well.